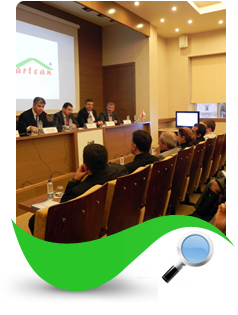 INVESTMENT CONSULTANCY
In order to get best result from the field, comparative technical studies will be realized for regions where greenhouse is planned. These studies are structure of the field, meteorological data, production conditions, demographic structure of the region, logistic and market conditions.

After determination of investment region, search made for formal procedures, electricity-water-natural gas and needs will be determined.

Feasibility of investment will be realized; total investment amount, production amount, cost and sales income, financial and economic data, return of investment will be calculated and offered to investor.

When investment decision confirmed, production and supply of equipment, delivery of equipment to area where greenhouse will be builded, building and installation works will be done and investment will be realized on predicted time.