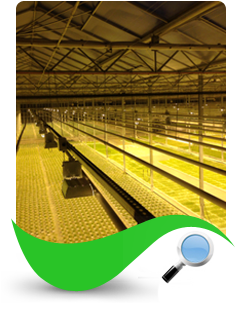 ARTIFICIAL LIGHTING
By calculating lighting duration of the area, we install artificil lighting system when the lighting violence is low. This is necessary to have best results at production and quality.

We choose type of armature, numbers of them and amount of lighting according to type of product we are going to produce in the greenhouse.

We specially design artificial lighting system according to construction and general structure of greenhouse. We choose armatures according to their high efficiency, long life, easy montage and demontage, harmless to human being and environment, with homogeneous reflecting specifications.